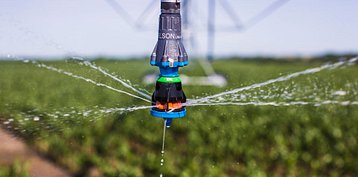 Valley Irrigation, the Leader in Precision Irrigation
Valley Irrigation is the worldwide leader in precision irrigation. The Valley brand of center pivot, linear, and corner equipment provides solution for conserving water and meeting the growing demand for food.
Valley control technology gives you peace of mind and helps improve your quality of life. Our remote control and monitoring products give you back precious time to spend with your friends and family - missed ballgames and dance recitals become a memory of the past.
The world's ever growing population needs more food than every before, and Valley Irrigation is in the thick of it, helping to meet the challenges of today and of years to come.
But, we at Valley Irrigation can't do it alone. We put complete faith in our extensive dealer network, made up of individuals who are always available for you and your operation.
With more than 400 dealers worldwide, we're confident there's a Valley dealer right for you.
Copyright Valmont Industries, Inc.